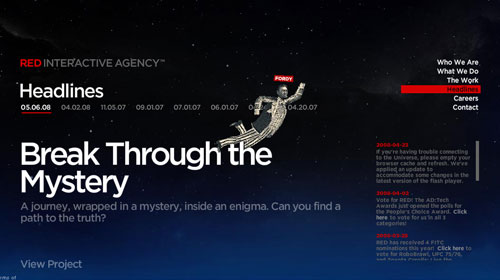 Red Interactive have got a really cool full browser flash site going on at their (really geeky domain) ff0000.com. It's a showcase of what flash really can allow you to do to a traditional website, for better or worse.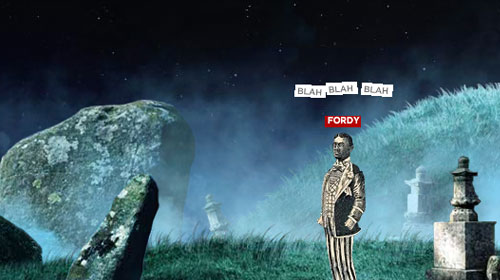 Each visitor gets their own chat avatar, that other online visitors can see, and they can all chat through the website - something which I'm sure must have something to do with the new socket features of AS3.
It's inspirational, to say the least - I can't stop dreaming up new ideas for other realtime flash chat servers now...
Turns out - from their portfolio - that they're also the guys behind this rather cryptic site, Ethan Haas Was Right. If anyone can figure that one out, I'd be interested...